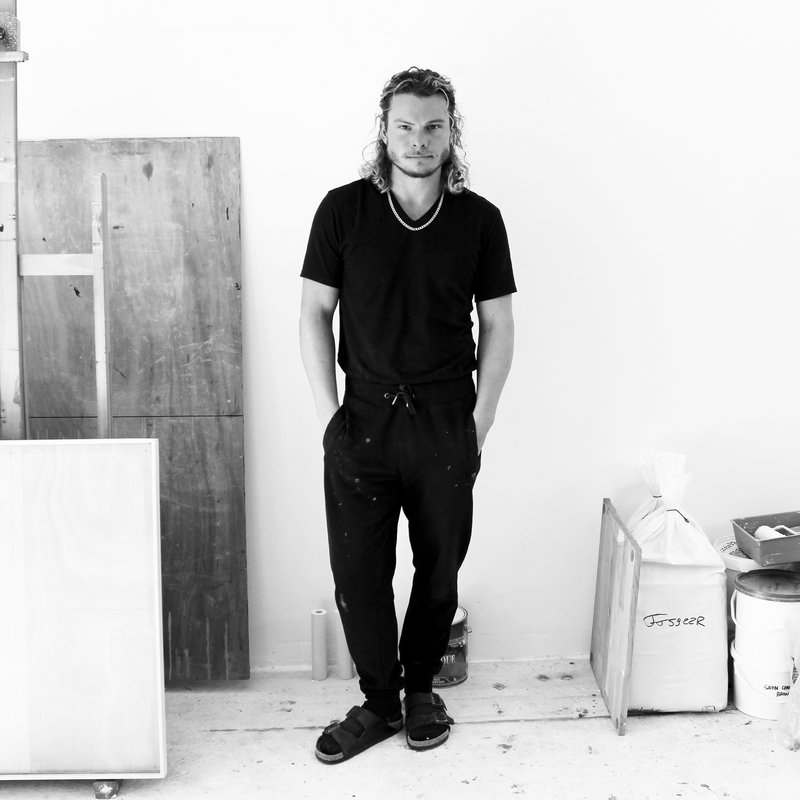 I am a 37-year old self-taught artist/ceramist originally from California but having lived in Germany, Italy, England and France. For the last seven years I have set up studio in Coursegoules, in the South of France at the famous garden of Le Vallon du Brec which is open to the public, you are welcome to visit.
I mainly work with stoneware, developing my own glazes, drawing inspiration from primitive or tribal art and the wabi-sabi aesthetic. I also find inspiration in ancient Greco-Roman sculpture and mythology. I'm always on the search for coherent ways to mix these styles into something new and unique.

Above all, the underlying vein of my work seems to always be about the beauty of the passage of time, how time can weather down objects and surfaces, or the look of an ancient artefact that nature has started to reclaim. This unstoppable power of time and nature on humanity is both very beautiful, yet sad and nostalgic. It reminds me of how impermanent everything is. Maybe this is why I work mostly in stoneware, it is one of the most permanent medias man has ever created. Maybe the objects I create will survive to be dug up and pondered over someday. Maybe that's my humble way to try and defy my own impermanence.
Le Vallon du Brec, Coursegoules